What an Amazing night it was, with Noggins Salon and Summer House of Ridgeland, MS. We are so honored to have been included in this Runway Event benefiting CARA. Check out these fun runway and behind the scenes photos of our models, plus some comments from our sweet models themselves! :)
Jamie bishop: The event y'all put together was absolutely stunning. It is amazing that y'all will put so much into such a great cause! I hope each and every one of y'all had as much fun as me doing it.
Julia Bhansali: I had such an amazing time and met some of the most awesome people! Noggins and Summerhouse had the most amazing team of people, not to mention all of the other stores and organizations. I feel so honored to have been included in an event of such high magnitude and prestige, with some pretty awesome people!
BéBé- I absolutely loved the working with the people of 4450! Not only were they beyond cool and stylish they had splashes of color in their personality!!;) The team at noggins shocked me with their skills and finesse. I would do it all again in a heartbeat gladly.
Jack Sudduth: I really enjoyed representing The Rogue last night! The staff at both Noggins and Summerhouse were super awesome and very helpful. It was one of the most well executed events I've ever been apart of!
Macie Railsback: Everyone was such a joy to work with, and the event was so amazing. Noggins and Summerhouse made sure everything was organized, and they were so patient with us. Thank you so much.
Victoria Casher: Working with Noggins, Summerhouse, and Hemline was an absolute delight. The professionalism and enthusiasm from each store was contagious; moreover, it was very evident how much time and effort went into creating such a spectacular event.
Cici: it was so much fun getting to work with such kind and creative people. We all had fun and are thankful for the experience.
De'Airra Hoskin: I had a great time! I loved working with the ladies at Hemline, they were so sweet to us and made everyone very comfortable!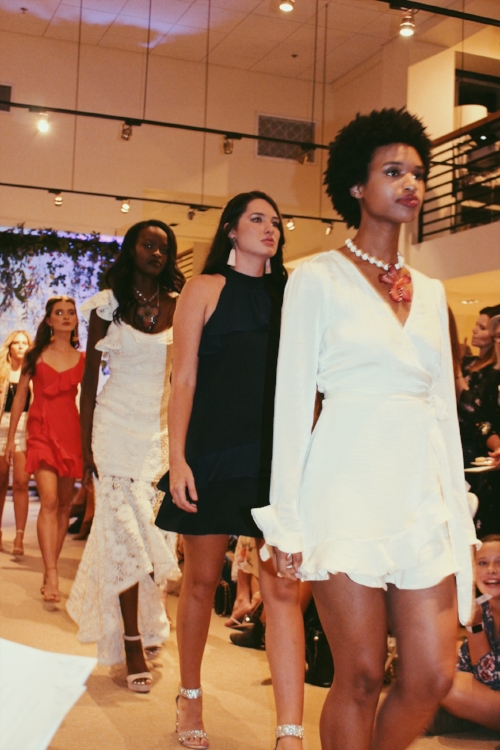 Thanks to Sierra Sinclair for the photos! :) Insta: @sierrasunflower